Track and Field Cruising Through the Season
Leslie Sherman Results
On April 18, DJO Track and Field competed at the Leslie Sherman Memorial Invitational at West Springfield High School against some very tough competition. "Many of our athletes had final times or distances that were better than their seed time, and that is great! More important than your place is whether you are improving," commented Head Coach James Connor.
Shout out to the following athletes for their great performance, earning DJO team points!
Tess Brinkmann - 1st place in 1600
Girls 4x800 relay (Vinci, Van Dyke, Schlandlbauer, Natalucci) - 1st place
Max Greczyn - 1st place in 1600
Boys 4x800 Relay (DeCelle, Pena, Slovak, Becht) - 3rd place
Shayne Richmond - 4th place in Long Jump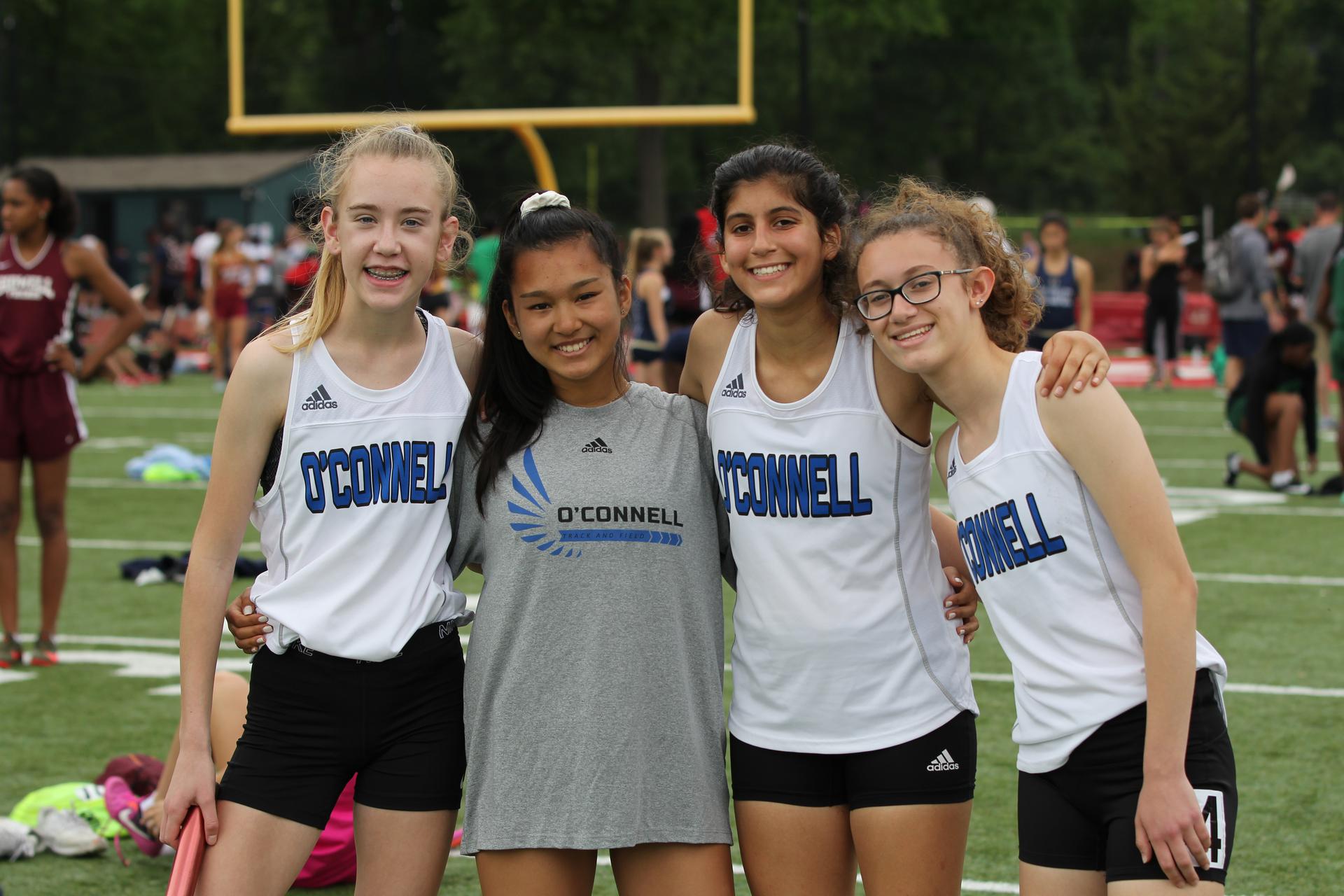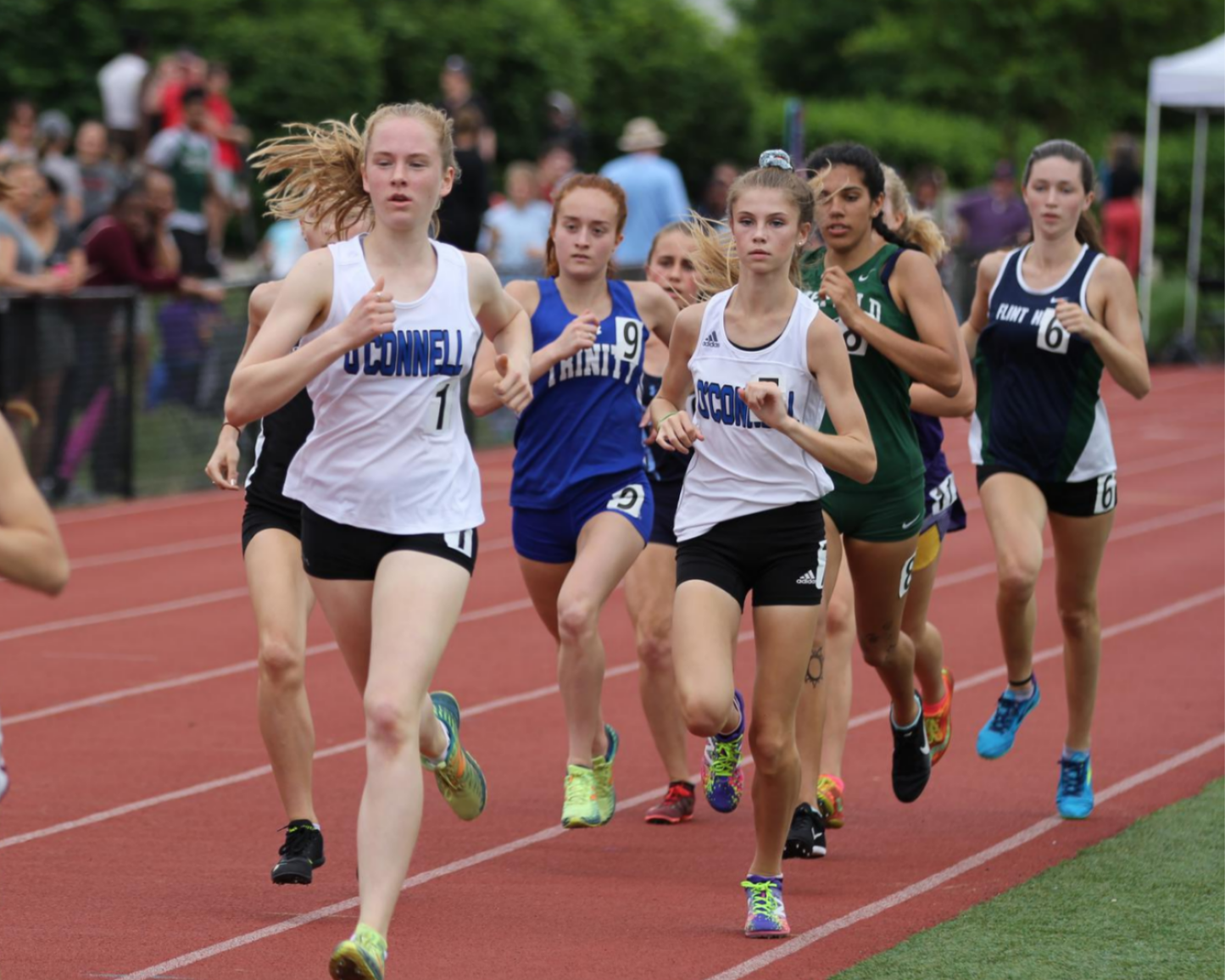 38th Annual Draper Track & Field Invitational
Congratulations to all of our athletes who competed at the Draper meet hosted by St. Stephen's & St. Agnes last Friday and Saturday! The meet included 29 boys teams and 29 girls teams, of which had many top athletes in the DMV. The DJO boys team earned 38 points, placing 6th and the girls earned 11 points, placing 19th. Check out the highlights:
Boys
Ian Penny - 20 points: 1st in long jump, 1st in triple jump (both PR's)
Max Greczyn - 16 points: 1st in 1600, 3rd in 800 
4x800 Relay (Becht, Pena, Slovak, DeCelle - 2 points: 7th place
Girls
Tess Brinkmann - 7 points; 5th in 1600, 6th in 800
Katherine Slovak - 3 points; 6th in 1600 (PR), also PR in the 400
4x800 Relay (Van Dyke, Allen, Schandlbauer, Natalucci) - 1 point: 8th place
Next up: State Catholic Meet at St. John Paul the Great this Saturday, May 11. Run fast, Knights!
Better Sports Club 2019 High School Sportsmanship Awards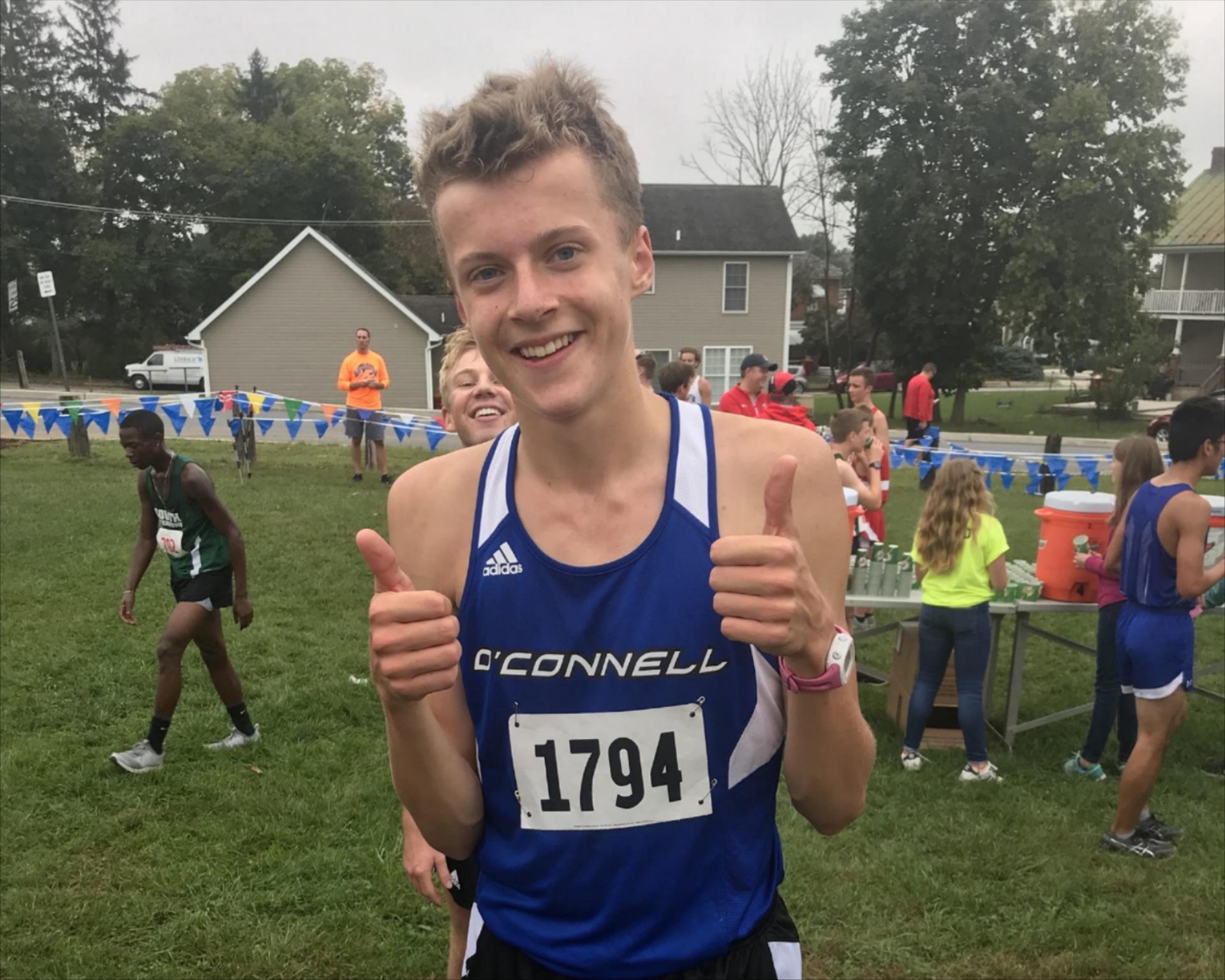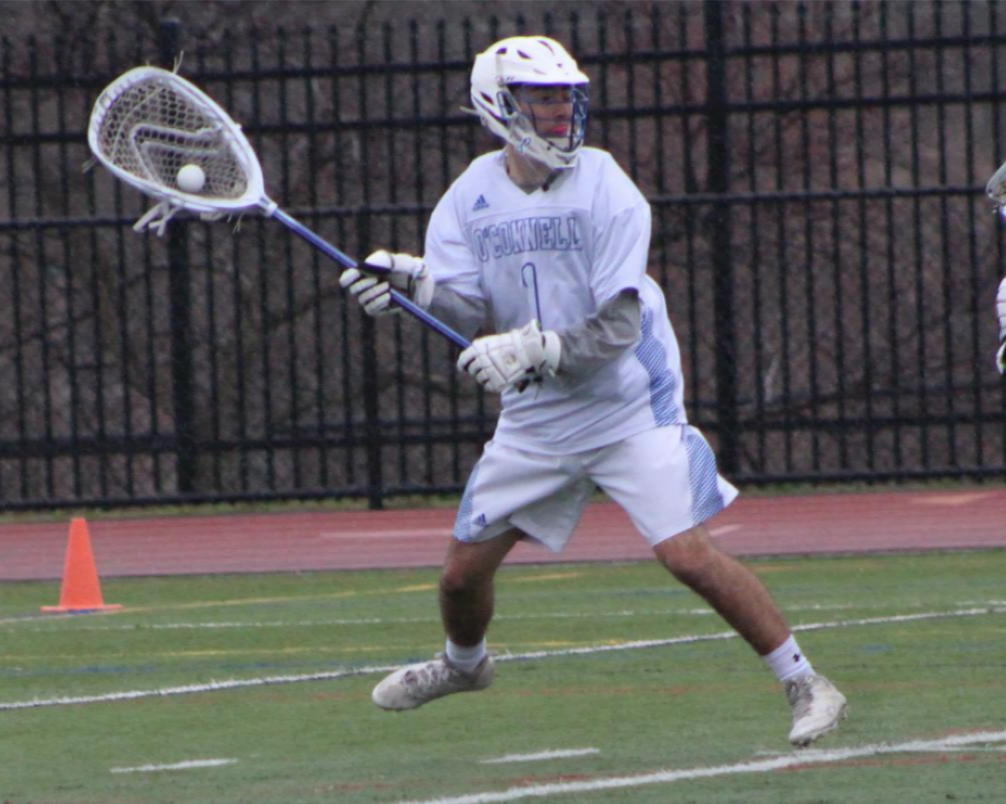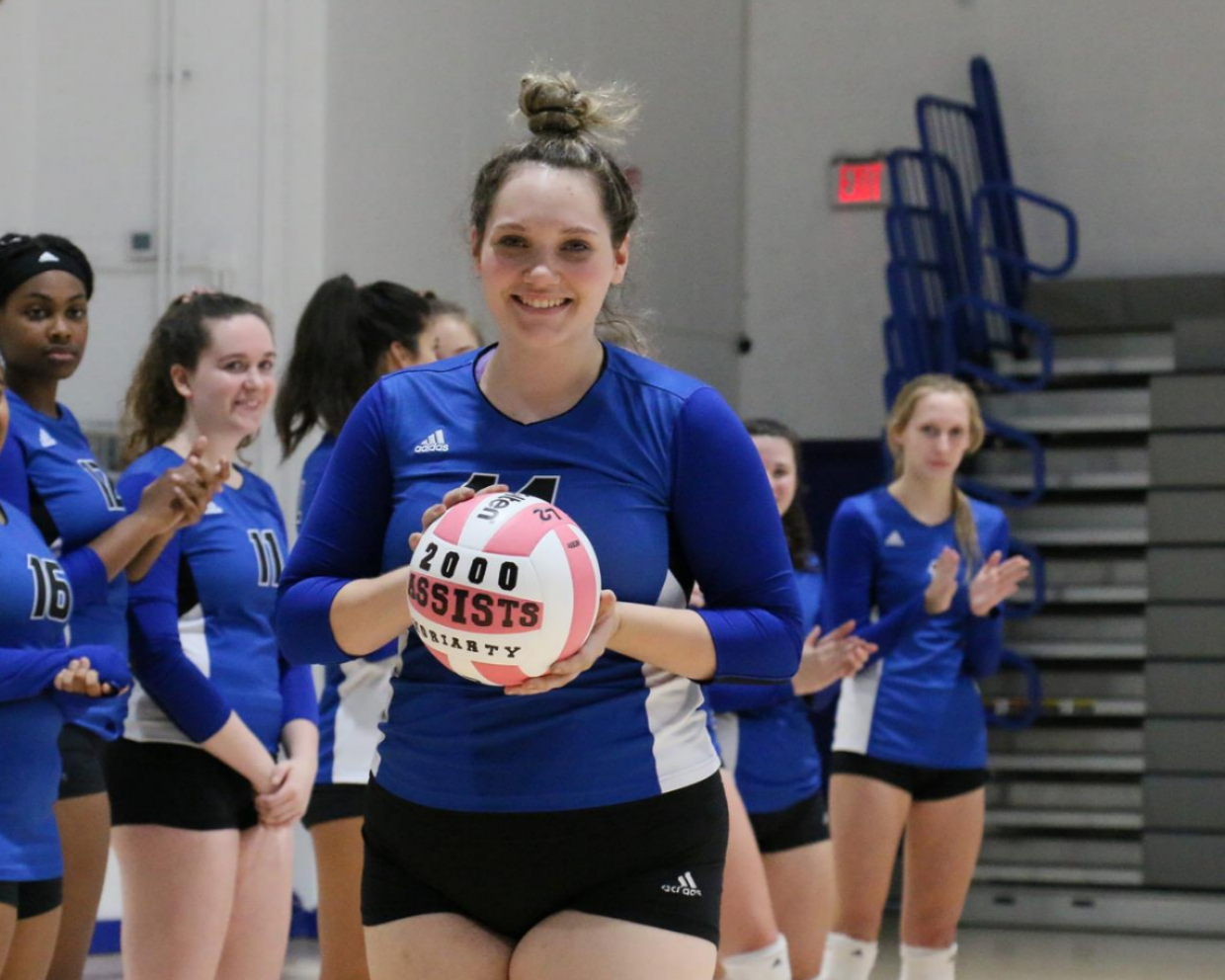 Congratulations to the following O'Connell student-athletes who have been selected to receive 2019 High School Sportsmanship Awards from the Better Sports Club of Arlington:
Max Greczyn (Boys Cross Country)
Riley Fitzsimmons (Boys Lacrosse)
Kelley Moriarty (Volleyball)
The Better Sports Club is pleased to recognize these students' outstanding achievements in athletics, leadership, academics, and citizenship. The 63rd Annual Awards Banquet is one of Arlington's most cherished community traditions and will be held on Wednesday, June 5 at the Knights of Columbus Hall. GO KNIGHTS!
O'Connell Rowing is Nationals Bound!
On May 5, O'Connell rowing took to the Georgetown waterfront for the 13th annual Washington Metropolitan Interscholastic Rowing Association (WMIRA) Championships. The varsity teams took home medals in each of their six events, with four boats qualifying to compete at the Scholastic Rowing Association of America (SRAA) National Championship in Ohio at the end of May. The focus now shifts to the Stotesbury Invitational Regatta, in two weeks. Good Luck, DJO Crew!

The women's First Varsity 4+ (Manzano, Bernero, C. Bailey, Gaudet, and Roque-coxswain) won their championship, earning the John Beebe Cup! The women's Second Varsity 4+ (Thompson, L. Loftus, Garner, E. Loftus, and Dixon-coxswain) and Third Varsity 4+ (L. de los Heros de Uriarte, Crockett, Stansel, Phan, and Thomas-coxswain) also won gold, helping to clinch the Admirals' Cup, which is awarded to the team with the most points.
The men's Second Varsity 4+ (Synder, Madden, D. Bailey, Lindley and Norman-coxswain) earned the Palm Sunday Cup, making them the WMIRA Second Varsity 4+ Champions! The Third Varsity 4+ (Williams, Kippenham, Dittmer, Vidrine, and Ozoli-coxswain) also won the gold in their final. With the First Varsity 4+ (Sullivan, Madden, Agoglia, Campos, Reddix, and Ozioli-coxswain) earning a silver medal, the Knights' men's team was able to secure the points Championship and the Robert E. Day Jr. Cup!
VISAA Polls and Upcoming Games
Softball is ranked #2 and they play #7 team for a Quarter-Final Game Tuesday, May 14 @ DJO
Boys Lacrosse is ranked #7 and their VISAA First Round Game is Saturday, May 11 @ DJO
Golf is ranked #5 and will play in the VISAA Championship Monday, May 13 @ Williamsburg National Golf Course

Sports Physical Night @ DJO
Returning students - Come get your sports physical done at Bishop O'Connell on Monday, June 3 at 6:30 p.m. The cost is $35 by cash or check (payable to Bishop O'Connell High School). Space is limited, so advance registration is required. Students should bring payment to Mr. Tillson in the athletic training room to receive an appointment and pick up forms. Parents should complete the medical history form before the appointment time. After the physical is done, it will be uploaded for you on our Magnus Health record system. For more information contact Mr. Tillson.
We all strive to be winners.The Play Like a Champion approach emphasizes that if that's all there is to sports, then we are missing the point! While it's important to strive for victory, Champion teams learn to realize that the true joy of sports is not found in winning, but in competing well and trusting the process. Click here to view a few questions that athletes, coaches and parents can ask themselves as they consider what it means to have a Champion's understanding of victory.
There's a camp for everyone here at DJO this Summer. From toddlers to teens, click here to find a camp that suits your needs!
When: Thursday, June 20-Nats vs. Phillies game
Who: WCAC students, alumni, parents, faculty
Where: Nationals Park
Game time: 7:05 p.m.
**With the purchase of a special ticket, fans will receive a discounted game ticket and a limited edition co-branded Nationals hat with their respective WCAC school logo. For every ticket sold, $5 will be donated to the WCAC. Click here for details!
BISHOP O'CONNELL HIGH SCHOOL
6600 Little Falls Road, Arlington, VA 22213 • (703) 237-1400